My Wedding Day


By:Gloria Dianne
When my matron of honor
Entered my room
I was at the end of my rope,
Feeling nothing but doom.
She said I looked nice,
I snapped back appalled
"I don't look like a bride,
I look like a Barbie doll!
My make up's too shinny,
My dress is too tight.
My hair is too frizzy,
Why I look a fright!"

She said I was just nervous
I shouldn't act that way.
Well then, how does one act
On her wedding day?
Can I light up a smoke,
Can I pour me a drink?
I'd rather go bowling,
This wedding stuff stinks!

In lieu of a 'Limo'
We borrowed uncle's car.
A new big black something,
Shined as bright as a star.

When the time came to leave,
My panic grew worse.
I never noticed how much
It resembled a hearse!

Could this be an omen
Or a sign from above?
With the way that I'm feeling,
This can't be love!

At the church Dad held my hand
And whispered in my ear,
"It's not too late,
Do you want to go home dear?"

His offer was tempting,
His intentions were pure.
"Dad, we couldn't do that,
Mom would kill us for sure!"

Meanwhile, Mom in-law to be
Arrived a little tardy.
And was passing out smelling salts
To the entire wedding party!

I asked her 'what's going on?'
"The groom is looking peaked,
And I'm sure he will pass out."
Great! That's all I needed.

At the alter I met my groom,
He sure was looking pale.
Why do I feel I'm being sentenced
To a life time term in jail.

A coffee 'n' cake reception,
Then we started on our trip,
Off to romantic Niagara Falls,
Back then the place was hip!"

After several hours,
It was finely time to rest.
But lacking reservations,
We had no place to nest!

Finely a vacancy,
But hubby was too cheap.
So we traveled onward.
All I want is sleep!

Then we came upon a dive
At four dollars per night!
It was just awful,
But to him it was just right!

I no sooner fell asleep,
When I woke up on the floor.
"Honey, you pushed me out!
What'd you do that for?

He said that he had a dream
That I fell out of bed,
He claimed he was trying to catch me,
But he pushed me out instead!

"You expect me to believe that?
Me, your brand new wife?
By the way, just how much
Insurance is on my life?

When he found out that meals
Were not included with the room,
He said: "That's it, pack your bags,
We are going home!

Thirteen years with Mr. Tight wad,
I should have won a prize!
Why didn't I let dad take me home?
His words were really wise!

But seriously folks. . . .
The only saving grace
That made those years worth while.
Was the blessing that came to me
With the birth of every child.

To Have And To. . Have Not!


We went to the preacher and told him 'I do',
And promised forever our love would be true.
Together we began a family,
Two boys for him a girl for me.

One day he tired of family life,
Tired of work, his kids and his wife.
So off to the Judge and told him we're through,
Signed all the papers, split things in two.

He'll tell you that the split was unfair!
I must agree, I got more than my share.
All he got was his car, his freedom, his way.
While I got the kids and and X that won't pay!

I got all the bills and a life less ol' Ford.
And the house with payments I couldn't afford.
So off to the Judge to ask for some money.
Now, he understood, but said 'Listen Honey,

I wish I could help, the man is a jerk.
How can he pay you, the bum's out of work!

Then I met a prince of a man with charming ways
Who'd love me and the kids for all of his days.
So off to the preacher and told him 'I do',
Promised forever our love would be true.
Together we joined our families,
Two boys for him, two more girls for me!

Then one day he grew tired of family life,
Tired of work, his kids and his wife.
There's a moral to this, I swear it's true!
They often don't when they say I do!




Who Am I Now That You're Gone?

By: Gloria Dianne


Before you, my life was empty,
I was sad and all alone.
My life had no direction,
All my hopes were gone.

Then you came into my life,
My loneliness was at an end.
My knight in shinning armor,
My lover, my best friend.

You put me on a pedestal,
I was living in a dream!
You treated me like royalty,
To you, I was your Queen!

Our days were filled with joy,
With love and happiness.
Then suddenly you just left me,
With nothing but loneliness.

You took away my confidence,
Life was empty once again.
You took away my self esteem,
My lover and best friend.

I wondered why you became
So disenchanted with me.
Who am I? Now that you are gone.
I've lost my identify.

But, time is a great healer,
The bitter pain is gone.
I thought you made me who I was,
But I see now that I was wrong.

I've always been a special someone,
And as long as I am alive,
I will remain strong and free,
And I know, I will survive!

I'll remember the times we shared,
And cherish each memory.
Who am I? Now that you're gone.
I'm strong!
I'm confident!
I'm ME!




What's In A Name?


I remember the day we married.
You were so proud I was your bride.
You gave me your name so freely,
And I excepted it with pride.

During the years that followed,
I established my identify
Everything I am and own.
Carries the name you gave to me.

But now the marriage is over,
And both our lives have changed.
Now you've had a change of heart,
And want to take back your name.

Well, if our sharing the same last name.
For now and ever more,
Bothers you all that much,
I suggest that YOU change YOURS! !

After several failed romances,
I feel confident to say:
Before your prince comes along,
You must kiss some TOADS along the way!


Follow the butterfly,
for B's guided tour of
Gloria Dianne's Poetry


B's Tour
Or choose from our index below.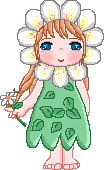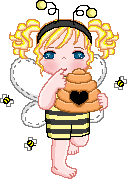 Please check out our
Smile~O~Grams
and
Sing~A~Longs.
We had a lot of fun adding
our magic touch to our
favorite poems and songs
for your entertainment pleasure.

OTHER SITES
God Bless The U.S.A | Prescious Memories | Sister's Sister

All of Gloria Dianne's Poetry is the exclusive property of Gloria Dianne Originals©.
COPYRIGHT 1990-2004.